WellJet is pleased to announce that it has completed the first phase of its involvement in the Hashemite Kingdom of Jordan.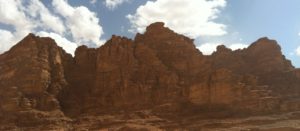 In the rugged, remote desert east of Wadi Rum (scene of many battles during the days of Lawrence of Arabia and the 1916 Revolt in the Desert), the Disi-Mudawarra Water System Conveyance Project nears completion.  This massive international effort will pump water from the prehistoric Disi aquifer via 55 production wells, and then transport through a 200-mile pipeline to the parched capitol city of Amman.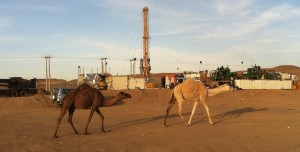 Years in the planning and years in the making, the Disi Project combines the efforts of Site Drilling, Bauer Group, GAMA Geological Systems, Diwaco, Sewco – and many other companies, experts and consultants from around the world – supported by GE Energy Financial Services, the Overseas Private Investment Corporation, and more – all under the supervision of Jordan's Ministry of Water and Irrigation.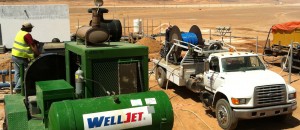 WellJet participated in the development of the wells, along with rehabilitation and biofouling removal.  Although final results will not be known until production pumps are installed and the wells are on-line, preliminary test results indicate that specific capacity improved on each of the wells treated by WellJet.

The Disi Project is the first of many planned international operations for WellJet.  After overcoming initial technical challenges, WellJet's work on the project proceeded smoothly, with the strong support of Site Drilling.
Everyone at WellJet enjoyed working on the project – the stark beauty of the landscape, the challenging desert environment, the extraordinary history and culture of the region – and most specially the warm, welcoming people of Jordan.
WellJet is pleased and proud to have played a small part in the success of the Disi Project, and is grateful for the support provided by all of the Disi partners.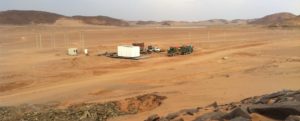 We look forward to soon returning to Jordan, to help the Kingdom meet the enormous challenge presented by the ongoing water and refugee crises – via development and rehabilitation projects that will improve the performance and efficiency of the country's wells.